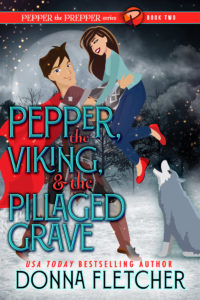 I'm beyond thrilled to announce that my second mystery adventure, Pepper, the Viking & the Pillaged Grave  is now available! It's winter in Willow Lake, PA and the Vikings have landed. Don't wait grab your copy now and see what me, Ian, and the whole Willow Lake crew is up to.
You can get the ebook at the following retailers. As soon as the link goes live for Nook I will post it.
Print addition will be available soon!
Hope you enjoy and if you have a moment and can leave a review I'd so appreciate it!
Happy reading!
Pepper