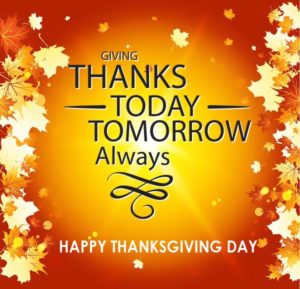 May your Thanksgiving be filled with an abundance of blessings!
I'm excited to spend my first Thanksgiving with Ian, though I'm also anxious. After all, he will be surrounded by my family, especially my brothers, and I never know what they're going to say. At least, Amy will be there to help out and she's bringing along Beau who she continues to claim is not actually her beau, but they spend endless time together. I don't have to worry about my mom, she adores Ian and cannot stop talking about the beautiful autumn flower arrangement he sent her. My dad has warmed to Ian, and I'm happy about that.
Anyway, I will fill you in on my Thanksgiving in my next newsletter (hurry and subscribe so you don't miss it) as well as giving you some tips on holiday gifts that will help keep you prepped whether you're a prepper or not.
Until next time… eat, drink & be grateful!
Pepper