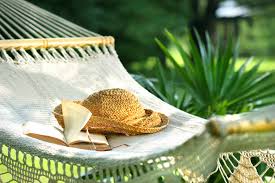 I look forward to the lazy days of summer. But they can be anything but lazy. There are barbecues and picnics to prepare whether you're the hostess or attending some or barbecuing just for your family. Spring is the perfect time to start thinking about summer meals and planning ahead for a stress-free season. One way to do this is by prepping summer foods during the spring months. Preparing meals in advance will save you time and energy when summer arrives, allowing you to focus on relaxation and enjoyment.
Here are 10 springtime meal preps that will help you have a more stress-free summer.
Burgers are an essential food for summer. Whether it's a beef burger, a turkey burger, or a veggie burger, summer is burger time. Make a batch of burgers and freeze them in 4, 6, or 8 packs depending on your family needs. Here's some different urger ideas. 30 Delicious Burger Recipes to Make All Summer Long.
Who doesn't love pizza? Make a bunch of pizzas with a variety of toppings and freeze them. An easy peasy meal after a day at the lake, beach, or pool. Here's 6 Easy Steps To Freeze Pizza (Homemade & Leftover).
Summer is a time for indulgence, and there's nothing better than a frozen treat on a hot day. Make your own popsicles or ice cream in advance and store them in the freezer. You can also freeze your favorite fruits to use in smoothies or desserts. I found these Ree Drummond's Ice Cream Freezer Pops easy to make and kids love them. Here are some other summer dessert recipes to try 30 Easy summer Dessert That will Help You Beat The Heat.
Beat the heat with a cold drink. Try some new alcohol and non-alcoholic summer beverages and perfect them so you're ready to mix and serve at your barbecues. Take note of what you use and make sure to add the ingredients to your shopping list and stock up for the summer. 40 Best Non-Alcohlic Summer Drinks To Enjoy On A Hot Day and 30 Cool & Refreshing Drink Recipes To Make All Summer Long.
Popcorn is what you need for movie night outside under the stars. But don't make just any old popcorn, add variety to your popcorn. Those ice cream pops would also work well for movie night.  Here's a few varieties to choose from 20 Best Flavored Popcorn Recipes.
Save time! Cube beef, chicken, sausage for kabobs and seal them in freezer bags getting as much air out of the bags as you can. They are already cut and once defrosted ready to thread with your chosen veggies saving you time.  A few tempting kabob recipes to try Fire Up The Grill For 30 Easy Kabob Recipes.
Pies! I love blueberry and peach pie, but I don't love using my oven in the summer, so I make a few of my favorite summer pies and freeze them. You can freeze the whole pie, half, or individual slices whatever fits your need. Keep in mind some pies freeze well while others don't. Lucky for me blueberry and peach pies freeze well. Check out these 15 Beautiful Pies To Make This Summer.
Snacks are essential for beach, lake, or pool days. Stock up now and store them where no one can find them, or you will have nothing left for the summer. Then all you have to do is add your fresh fruits or cheeses.
Try some new summer side dishes now and see what ones you like. Keep a list and refer to it when you're not sure what to add to a meal or you're invited to a barbecue. You'll have something new and delicious to bring along. And you'll know it's delicious since you've already tested it. You're bound to find some recipes you'll like among  81 Best BBQ Side Dishes
Last but not least, make sure your pantry is stocked with summer condiments; catsup, a variety of mustards, relishes, barbecue sauces, pickles, whatever condiments you use most of in the summer. Or try a few new ones now and stock up for summer.  
Do even a few of these preps and you'll have a stress-free summer with some extra time to spare. I've already got a few done and summer is already looking carefree.
Until next time… stay prepped & prepared!
Pepper